Sixth ASEAN Energy Outlook Released (AEO6)
8 Likes
By Charles Heaps on 11/19/2020
The ASEAN Centre for Energy (ACE) has released the sixth edition of its flagship report: the ASEAN Energy Outlook (AEO6).
ASEAN, the Association of Southeast Asian Nations has 10 Member States - Brunei Darussalam, Cambodia, Indonesia, Lao PDR, Malaysia, Myanmar, the Philippines, Singapore, Thailand and Vietnam - that are home to more than 8% of the world's population. The region is also home to some of the fastest growing economies in the world, with its GDP projected to nearly triple by 2040. Fueling that growth will require significant energy inputs. The sixth ASEAN Energy Outlook (AEO6) examines how the region can meet the energy needs of its growing economy and population from now until 2040 while also addressing key regional priorities. Specifically, AEO6 is intended to help policy-makers, planners and other stakeholders gauge progress on the targets set out in the
ASEAN Plan of Action for Energy Cooperation (APAEC 2016-2025) to strengthen energy security, accessibility, affordability and sustainability, and to inform that plan's goals of accelerating the energy transition and strengthening energy resilience through greater innovation and cooperation.
Some of the key findings of AEO6 include:
Renewable energy development needs to accelerate to meet the APAEC target.
RE can meet a significant share of future electricity needs, but enabling measures will be need to ensure this happens.
Energy efficiency is crucial for meeting the region's sustainable development goals, but reaching the APAEC target for 2025 - a 30% reduction from 2005 levels - will require additional efforts.
Ambitious energy policies can significantly reduce GHG emissions.
The ASEAN region is on track to meet some of its energy related sustainable development goals, although the target on universal access to modern energy is challenging and requires additional efforts.
Meeting these goals will require substantial investment, but will create jobs and reduce the social cost of energy.
---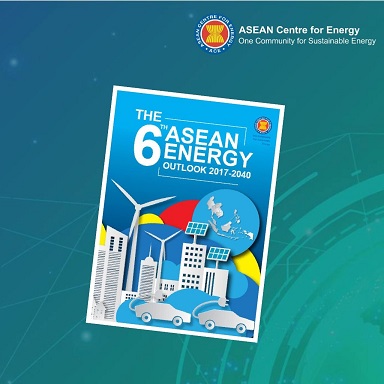 Career Opportunity at SEI: Energy and Environment Modeler
4 Likes
By Charles Heaps on 11/10/2020
The LEAP team at SEI is growing and we are looking for an experienced modeler to join us.

SEI's Energy Modeling Program, based in Somerville, Massachusetts, develops quantitative modeling tools and techniques and conducts modeling and policy support projects worldwide.
Much of our work revolves around developing, supporting and applying the LEAP and NEMO (Next Energy Modeling system for Optimization) tools. As a member of the team, you would be expected to work with LEAP and NEMO and to help others around the world use these tools.

Our work centers on modeling energy systems but also includes analyses of greenhouse gas and air pollutant emissions, the water-energy-food nexus, macroeconomic systems, and the Sustainable Development Goals. Our projects are primarily intended to empower sustainability planners in low and middle-income countries.
Applicants should have a keen interest in sustainability research, capacity building, and using your technical skills to help understand the major environmental and sustainability challenges the world is facing in the twenty-first century. You will work as part of a team in a flexible and exciting research environment.

SEI is an equal opportunity employer. We value diversity and an inclusive work culture, and we do not discriminate on the basis of actual or perceived race, religion, color, national origin, gender identification, sexual orientation, age, marital status, veteran status, or disability status.